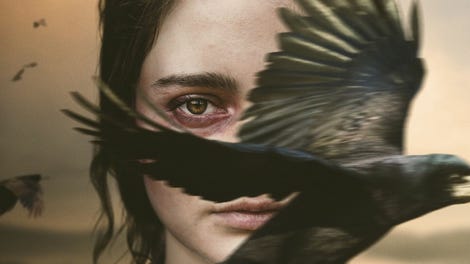 Jennifer Kent's follow-up to her surprise indie horror hit, "The Babadook," is something entirely different (from a mother and her child being stalked by an animated boogeyman), yet every bit as grim and harrowing – perhaps even more so, given that it plays along the lines of the historical. Set in the Tasmanian outback during the early 1800s, when it was still known as Van Diemen's Land, "The Nightingale" is a power game-turned-thriller following Clare (Aisling Franciosi, who played Lyanna Stark in "Game of Thrones"), a young convict in a penal colony under the charge of a cruel British officer (Sam Claflin, who played Finnick Odair in "The Hunger Games"series).
Whatever the crime landing Clare on incarceration island, it's not enough to merit the sadism of Hawkins, the man in charge. Initially he only makes Clare sing for him (thus the film's title), but his demands become more invasive and physical. A flash retaliation by Clare's husband Aidan (Michael Sheasby) launches a string of grim and mounting disciplinary retaliations that become so barbaric and graphic that the squeamish will likely need to avert their eyes or even take a loo break. (Folks walked out of the Sydney premiere in shock and beyond – feel free to Google it, but be warned that you'll see some spoilers).
Clare and her husband have an infant daughter, so there's more at stake than just dignity and doing your time. Not to tell too much, but Clare and Hawkins wind up in the wilderness stalking each other. Hawkins is joined by a small posse of equally malevolent underlings, while Clare follows a reluctant aboriginal guide named Billy (Baykali Ganambarr). Bloody games ensue.
The arc of "The Nightingale" essentially follows a pat revenge narrative, but the innovative Kent once again shoots something masculine and familiar through a different lens. The relationship with Billy, steeped initially in racism (whites shoot indigenous people just for a sideways glance) and necessity (Europeans can't get a few hundred yards without a guide) blossoms into something more universal and human, casting pleasant shades of Nicolas Roeg's mesmerizing 1971 Outback drama "Walkabout." Franciosi and Ganambarr, a dancer by trade, are superb. Claflin is equally compelling, given the merciless nature of his character – though we do learn that the entitled megalomaniac has been slow to rise in rank, a trigger for his fiendish behavior. Also a win for Kent: the lush framing by cinematographer Radek Ladczuk of angry, jagged edges of imperialism and oppression that slice into nearly every frame. Like John Hilcoat's bleak thriller, "The Proposition" (2005, scripted by Nick Cave), "The Nightingale" is something of a western in which laws, lawlessness, a sense of humanity and amorality all fold in on each other to dark, despairing effect. Kent again conjures up something provocative, disturbing and quite hard to swallow.