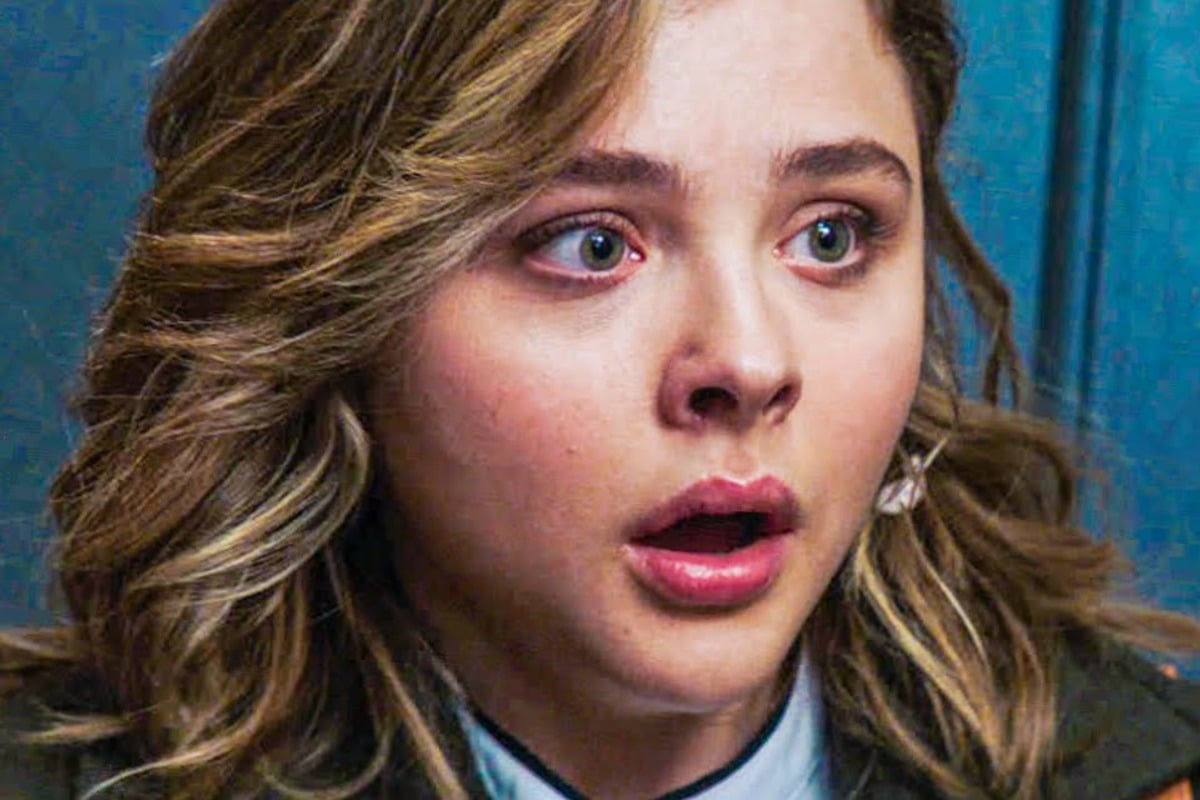 Neil Jordan, who's always existed somewhere between the arthouse and the cineplex, is responsible for such notable films as "Mona Lisa" (1986), "The Crying Game" (1992) and "Interview with the Vampire" (1994), for which, he famously paired heartthrobs Tom Cruise and Brad Pitt. The Irish filmmaker hasn't produced a feature film in more than six years (since the 2012 female vampire foray, "Byzantium"), so it's something of a relief that we get "Greta," a boilerplate psychological thriller that flirts deliciously with camp but sadly enjoins cliche.
At least Jordan has Isabelle Huppert, Chloë Grace Moretz and Maika Monroe, who leave it all up on the screen. Moretz, so lethally infectious in "Kick-Ass" (2010), stars as the object of obsession, Frances McCullen, a recent Smith College grad from Boston living in a swank New York City loft and working at an even swankier midtown eatery. The wished-you-lived-there pad comes courtesy of Frances's bestie from Smith, Erica (Monroe) whose dad bought it for her as a graduation present or something. Life's good, and even though this duo don't seem to want for much, they're relatively down to earth – maybe with the exception of Erica's predilection for avocado colonics.
Trouble comes in the form of a Kate Spade or Gucci handbag (I can never tell them apart) that Frances finds on a subway car and returns dutifully to its owner, a widowed French woman named Greta (Huppert) who lives in a quaint country-styled bungalow tucked down a dingy back alley. It's an odd juxtaposition, to say the least; a Hobbit shire in the middle of the Seaport (which, given the harbor shots from his office, is where Frances's father works) might be less conspicuous. Nevertheless, little of the action takes place on the streets of NYC; "Greta" is an intimate and cloistered affair.
Not to give away too much, but the bag's a plant by Greta, who's not even French (she pretends to be, even through she's from Hungary) and leverages the return to sow a motherly bond with Frances (who coincidently just lost her mother) and wheedles her way into every aspect of her surrogate daughter's life. What begins as cute and a tad clingy becomes creepy real fast. You could think of it as "Single White Female" (1992) – the mother edition – or "Unsane"(2018), where a frustrated stalker begins to take on the ubiquitous and near-superhuman qualities of Michael Meyers.
Much hangs on Huppert, who casts a long, menacing shadow over Frances. The French actor, who rightfully earned an Academy Award nomination for her 2016 performance as a stalked woman in Paul Verhoeven's rape-revenge psycho-sexual thriller "Elle," has been making films since the 1970s. She's played opposite France's other great thespian export, Catherine Deneuve, in François Ozon's murder-comedy, "8 Women" (2002) and appeared with Kris Kristofferson and Christopher Walken in Michael Cimino's epic, post-"Deerhunter" letdown, "Heaven's Gate" (1980). But my favorite Huppert film to date has to be France's 1983 Best Foreign Language nominee, "Entre Nous," about two women trying to survive occupied France during the World War II.
Moretz holds up her end of the film. Her Frances is more actively resilient and nuanced than most victims in these types of endeavors, though plot wise she's more the focal point for Huppert's maniacal moonshot to orbit. The real revelation here is Monroe, who might feel like a fresh face but appeared in Sophia Coppola's "Bling Ring" (2013) and more notably, anchored the quirky cult chiller, "It Follows" (2014). Here as the compassionate can-do roomie she exudes a tang of Sharon Stone moxie, but the real win is the sisterly bond she and Moretz form on screen – a touch of Huppert and Miou-Miou in "Entre Nous." It's genuine enough to raise the stakes and Jordan, clearly aware he's playing with genre, tries to avoid the usual trappings. For the most part he does, but not completely.