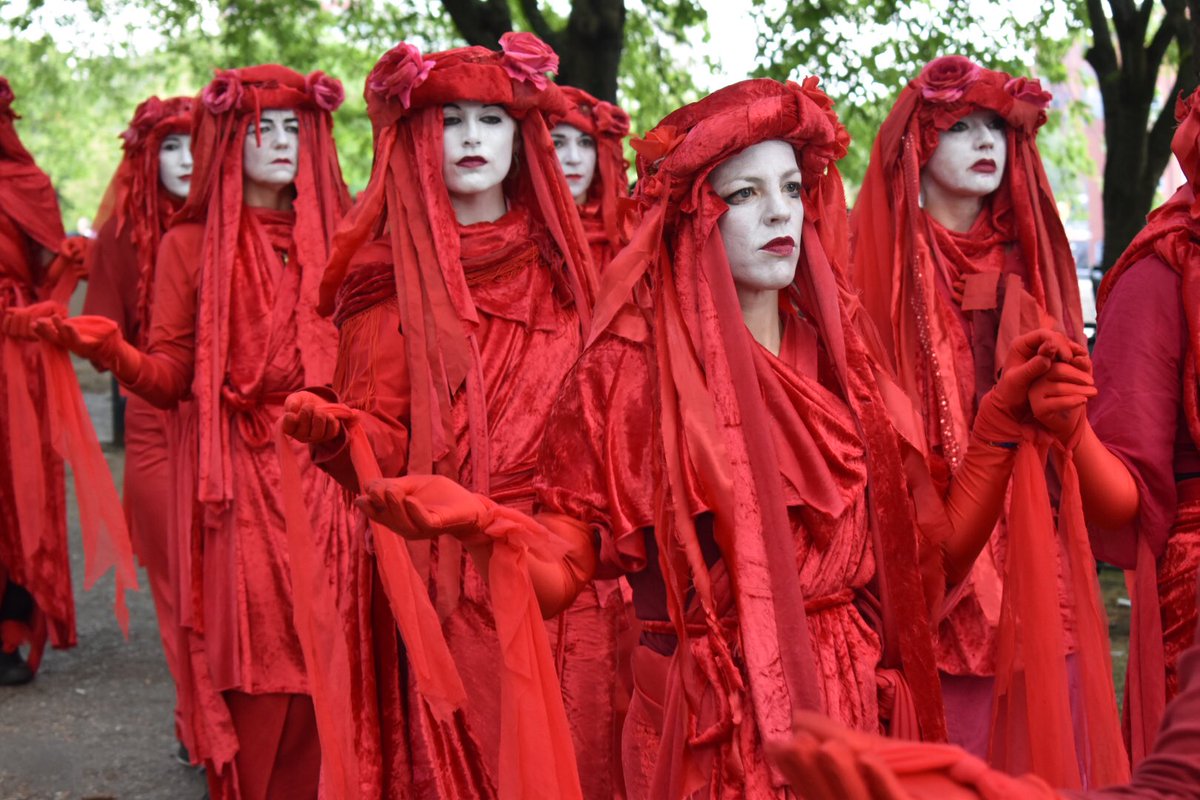 Around town there's Green Cambridge and Livable Streets helping advocate for a more environmentally friendly coexistence between human, nature and urban landscapes. For some, that's not enough. Welcome to Extinction Rebellion Massachusetts, an environmental group that feels not enough is being done about human-triggered climate change. The fledgling network of chapters throughout the state – Cambridge so far hosts the largest, organizers say, because it may also be the first in the country – extends a 2018 London-founded organization that showed its strength through street protests this spring and summer.
Some of the group's goals, such as "legally binding policy measures to reduce carbon emissions to net zero," echo that of plans adopted by many cities and towns. There are bigger demands, however, such as a "national Citizens Assembly to oversee" government.
Extinction Rebellion is enigmatic; its media outreach organizer spoke anonymously about plans to launch a Red Rebel Brigade (red-robed protesters reminiscent of the recent remake of "Suspiria," if the dancers donned Guy Fawkes makeup) like the ones that made an attention-grabbing splash during those London campaigns. Outreach and recruitment are the primary focus, the representative said, with a "Flood the Seaport" event at which the group will "peacefully disrupt business" slated for Sept. 27.
First comes the "Diagonal Life Circus and The Normality Rebellion Pageant," the year's free Bread and Puppet Theater show at 3 p.m. Sunday on Cambridge Common, near Harvard Square, where the Extinction Rebellion will set up a mobile recruitment center. A Red Brigade launch discussion is set for 6:30 p.m. Tuesday at Caffè Nero, 589 Massachusetts Ave., Central Square. Both events are open to the public.