In 2022 we finally got back to the movies the way we knew them. There we blockbusters again, as evidenced by "Top Gun: Maverick" and "Avatar: The Way of Water" ringing it up the box office, but the real eye grabber was the strength of the Non-English language films, which could mean another "Parasite" year at the Oscar. My top 10 list has a six Nom-English language films with strong Korean and Iranian leanings. Without further ado…
1. Return to Seoul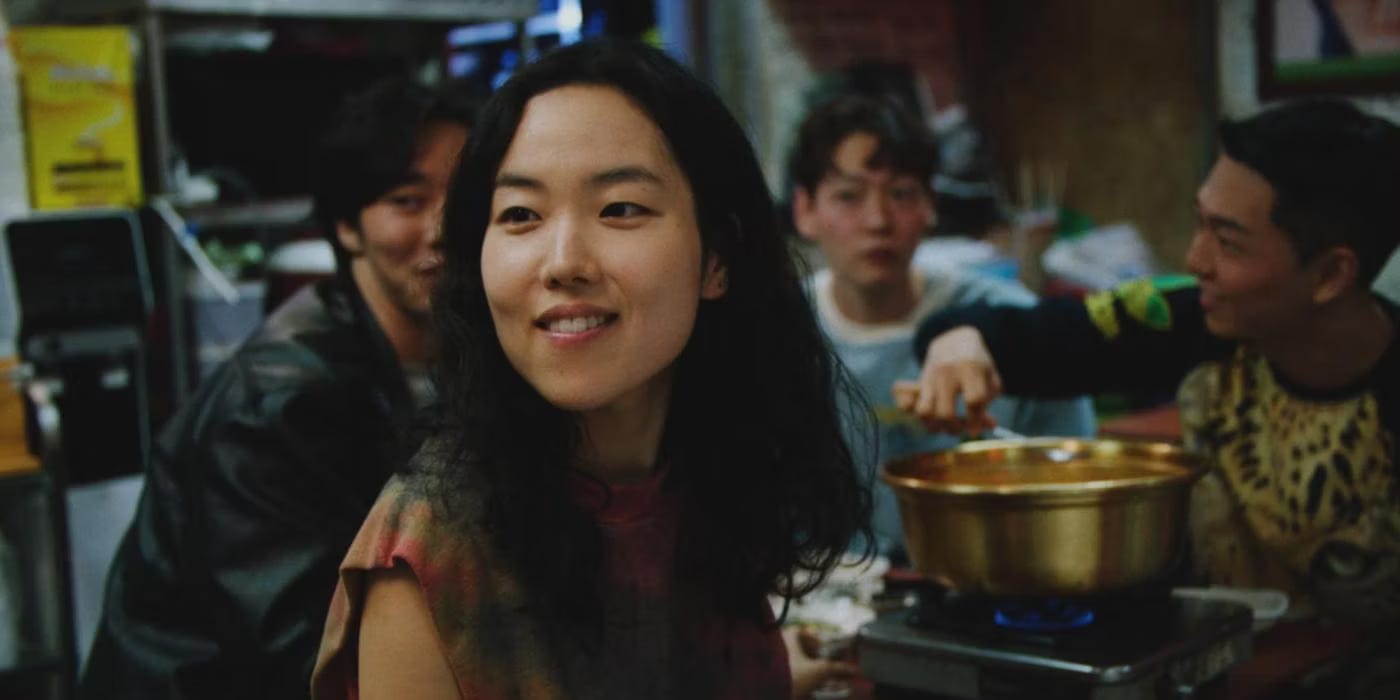 Cultural identity takes center stage in Davy Chou's emotional sojourn about a 25 year-old Korean woman (Ji-Min Park), adopted by French parents as a young girl, who returns to Korea to meet her biological parents. The piquant awkwardness of being from somewhere else while appearing to be "from here" ebbs to a degree as Park's Freddie shows us what she's all about, brash and cavalier, she takes lovers and discards them with aloof nonchalance. It's a compelling character study that has one of the best "dancing by yourself" scenes in film. The true amazement here is that Park, whose performance is deep, nuanced and felt, is a first time actor. Chou takes the simple concept and deftly curratses the right moments to move us through time and Freddie's emotional odyssey.
2. Tár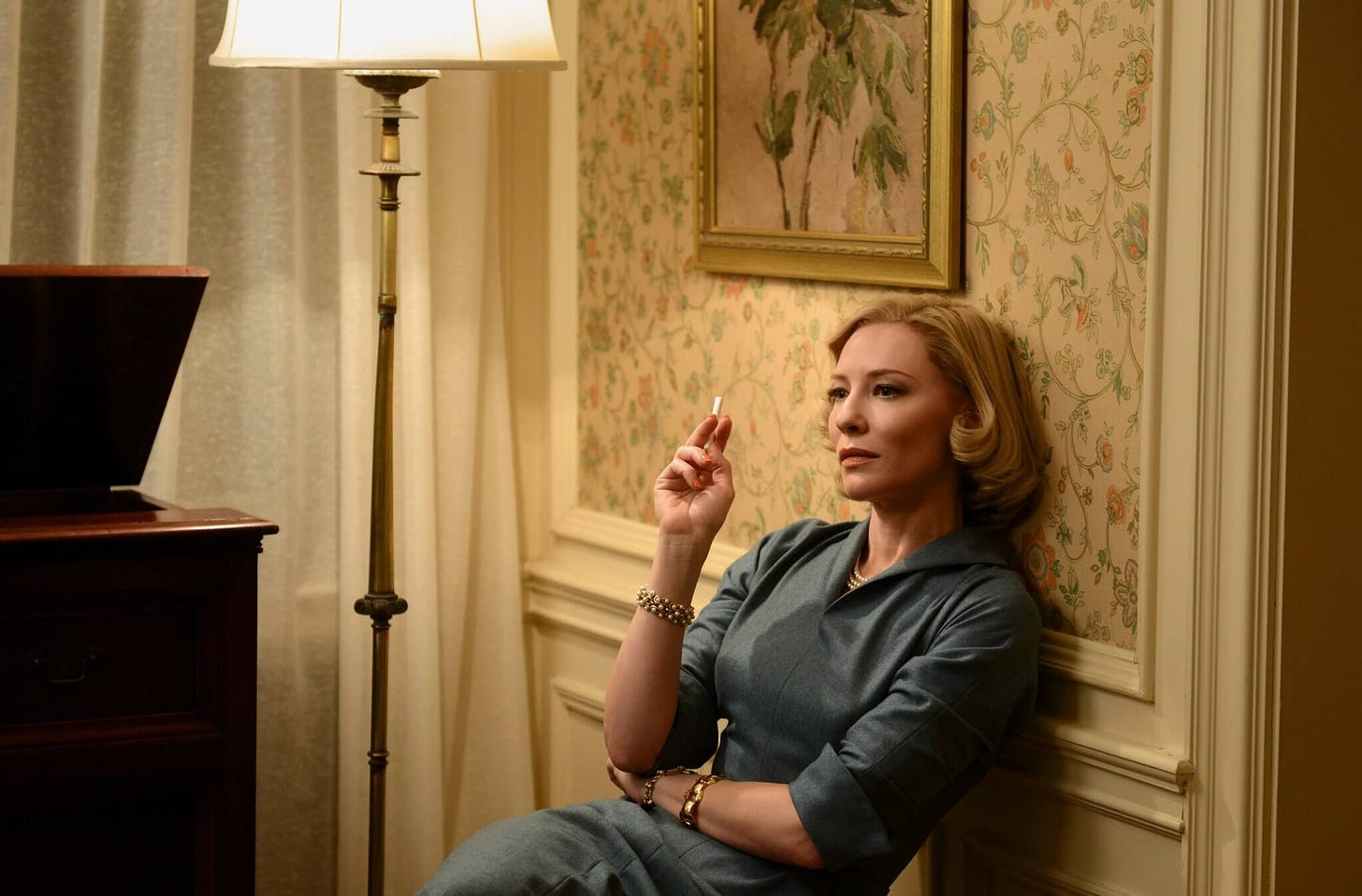 Todd Field's first film in 15 years following "Little Children" likely could not have come into existence without its star, Cate Blanchett, who delivers a turn so bravura, lived-in and essential that it may just be the most defining performance of a highly accomplished career that already has notched two Oscars ("Blue Jasmine" and "The Aviator"). Her Lydia Tár, the commanding maestro of the Berlin Philharmonic, is a barrier breaker and even more so, a breaker of souls. Lydia has a wife and daughter – she's a self labeled "U-Haul lesbian" – and also manipulative, often cruel, if not abusive, and an opportunist fostering and engaging in several inappropriate relations with young aspiring female musicians and conductors. Field's provocative flip is of a woman behaving as entitled and above the law as many a miscreant called out and cut down via the #MeToo movement. The astute use of sound, both atmospheric and Lydia's keen perception of it, gives the film an aurally immersive texture that deepens the moral contemplation. Let's hope it's not another 15 year for Field's next potential magnum opus.
3. Decision to Leave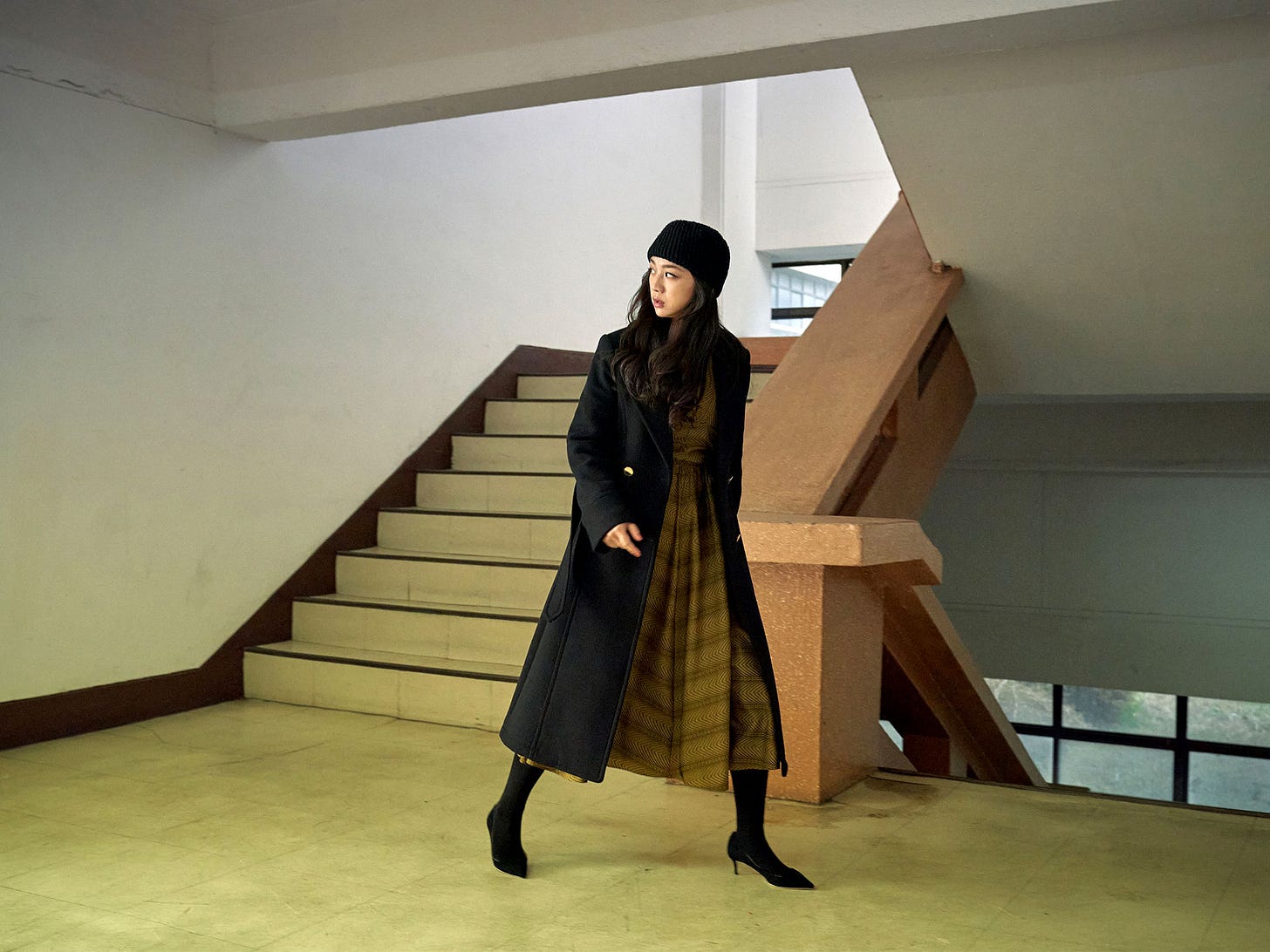 The latest from Korean director Park Chan-wook ("Oldboy," "The Handmaiden") is a dark crime drama in which the lives of a police detective and murder suspect intersect and fold in on each other. It's a psychological thriller that has Hae-jun (Park Hae-il) looking into the curious death of a skilled rock climber who fell despite safety measures. Gathering the mountainside evidence makes for an interesting process, with a second detective strapped to Hae-jun's back as they rope walk up the sheer surface. Suspicion falls on the wife, Seo-rae (Tang Wei), a Chinese immigrant who's not quite fluent in Korean – did I mention that her departed husband was an immigration official? Hae-jun is a hands-on profiler sort and in scenes when observing Seo-rae, he's suddenly in the room, a ghost to her, observing her. It's a neat device Park throws at us that blurs the lines between reality and projection. It's also a reflection of Hae-jun's detached demeanor; he's an insomniac, and has a strangely dysfunctional sex life with his wife. Natch, Hae-jun and Seo-rae have an attraction to each other that hangs dank and ripe in every scene they're in. In the second part of the hypnotic slow burn, both have relocated to the same new city where Seo-rae is married to a fund manager and works as a caregiver to the old. It's here that the film moves into darker territory, as Seo-rae is visited by a disgruntled client of her husband who slaps her around (the character is actually named Slappy) and there's another death that cannot be misconstrued an accident or suicide. Of course Hae-jun is the one assigned the case. How Park lays down the cards does have reveals, but it's mostly a deeply internal reckoning by Hae-jun. The film feels a bit like a true-crime noir and would make a perfect double bill with countryman Bong Joon Ho's "Memories of Murder" (2003), about Korea's first true documented serial killer.
4. EO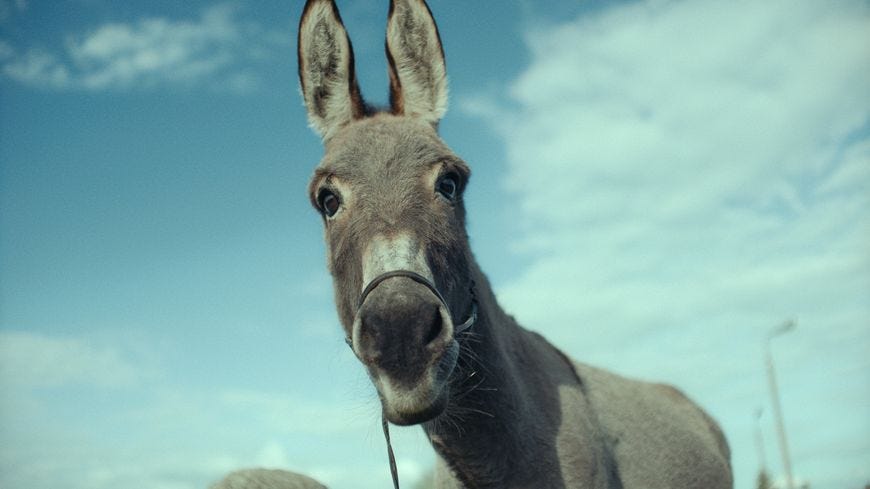 In spirit, an updating of the Robert Bresson's 1966 classic "Au hasard Balthazar" about a mistreated donkey that ultimately becomes a provocative Christ-like contemplation. The official Polish entry for the Academy's Best International Feature, says much about humanity as the people who meet and interact with the wayward ass meandering across the country's photogenic landscape treat it with wide ranging regard—contempt and compassion among them. Jerzy Skolimowski, best know for his 1982 film "Moonlighting" about a Pole laborer in London (Jeremy Irons) had made a tight focused narrative that's big in scope and rich in visuals. To boot it has the great French actress Isabelle Huppert in a small part as a countess.
5. Hit the Road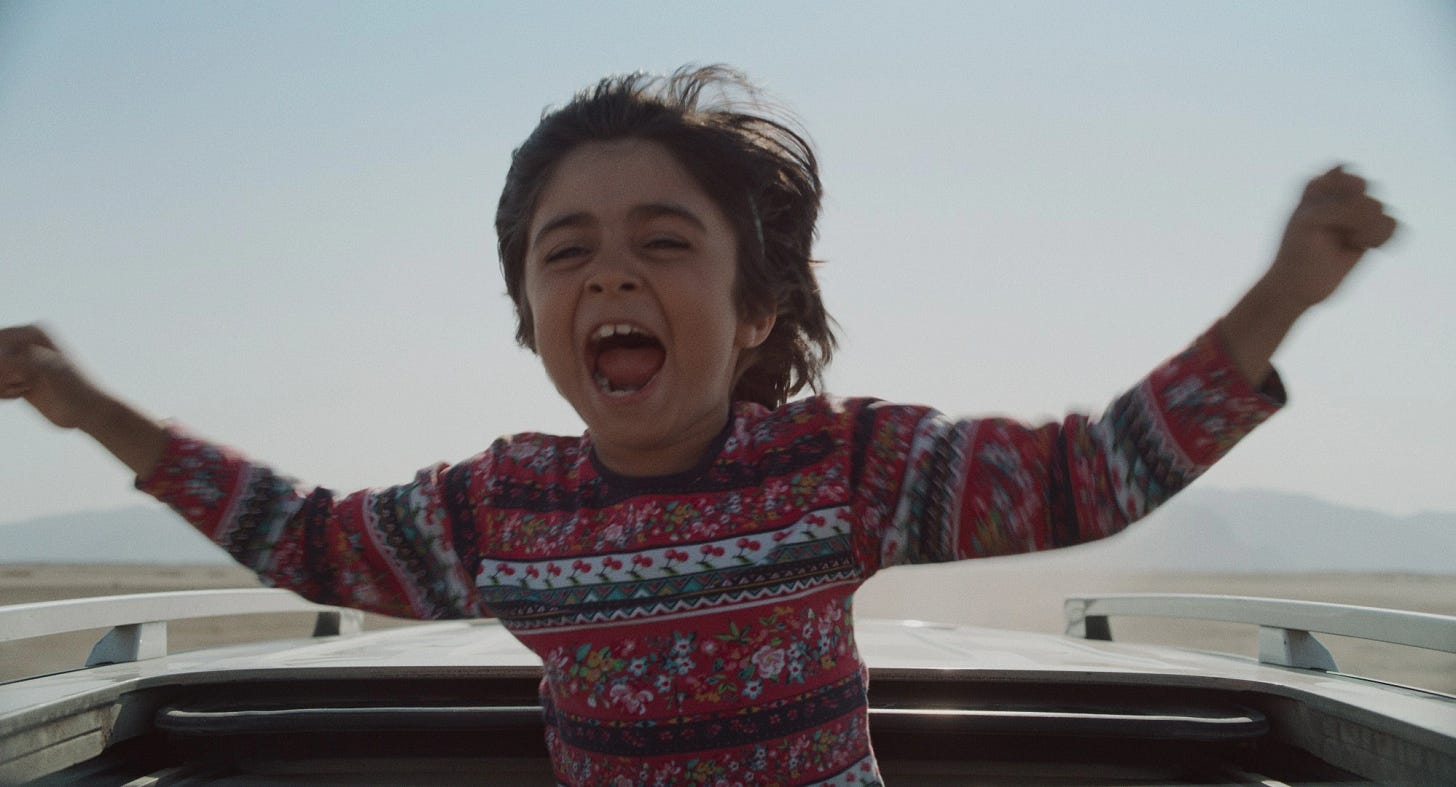 Iranian filmmaker Panah Panahi's debut is right in line with the films of his politically imprisoned father, Jafar, whose dissident-leaning works "The Circle" (2000), "Offside" (2006) and "The White Balloon" (1995), have gotten him into trouble with the theocratic government. Eerily, "Road" tells of the story of a family in an SUV on a sojourn across the baren Iranian desert, up against time and clearly looking to escape a situation. Just what that situation is and what's at stake takes a while to come into focus and done so with such careful, provocative meting by the younger Panahi.
6. Everything Everywhere All at Once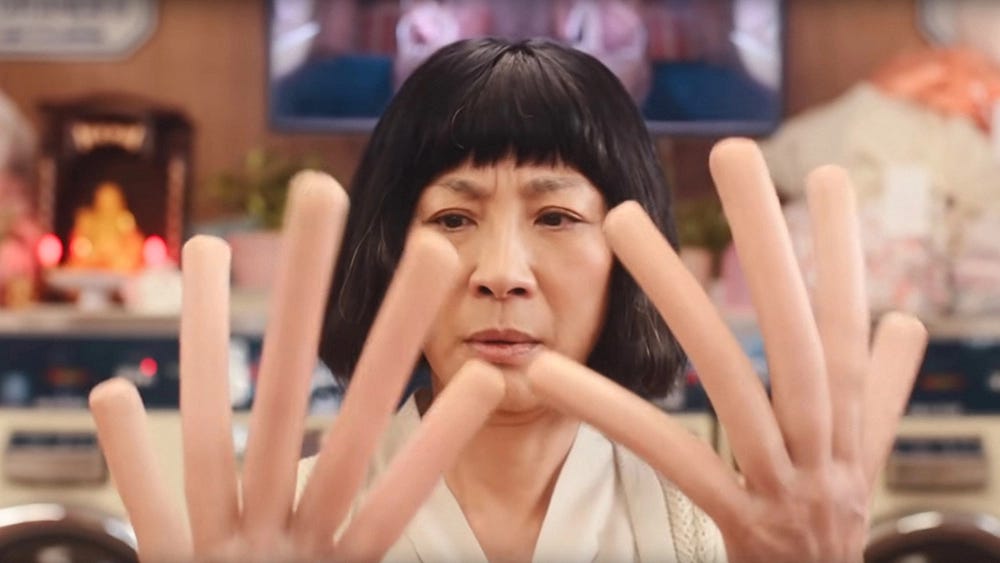 The Daniels who piqued audiences with their "WTF did I just see" "Swiss Army Man" (2016) with Harry Potter's Daniel Radcliffe as a corpse whose unbridled flatulance can transform his stiff form into a jet ski of sorts or need to know where you're going, his boner is a perfect north pointing compass. Here the Daniels take the multiverse concept and cheekily blend it with a first gen immigrant experience. The result is astounding, gonzo spectacle reined in by the film's excellent cast with Michelle Yeoh ("Crouching Tiger, Hidden Dragon") as Chinese transplant trying to run a laundromat while under investigation by a relentless IRS auditor (Jamie Lee Curtis) and estranged from her husband (Ke Huy Quan) and heady daughter (Stephanie Hsu). The jumps through the rabbit hole has Yeoh's mom in turns as a glamorous martial arts movie star (now that's meta), a lesbian lover to Curtis's agent and an addled human whose fingers are hot dogs.
7. Holy Spider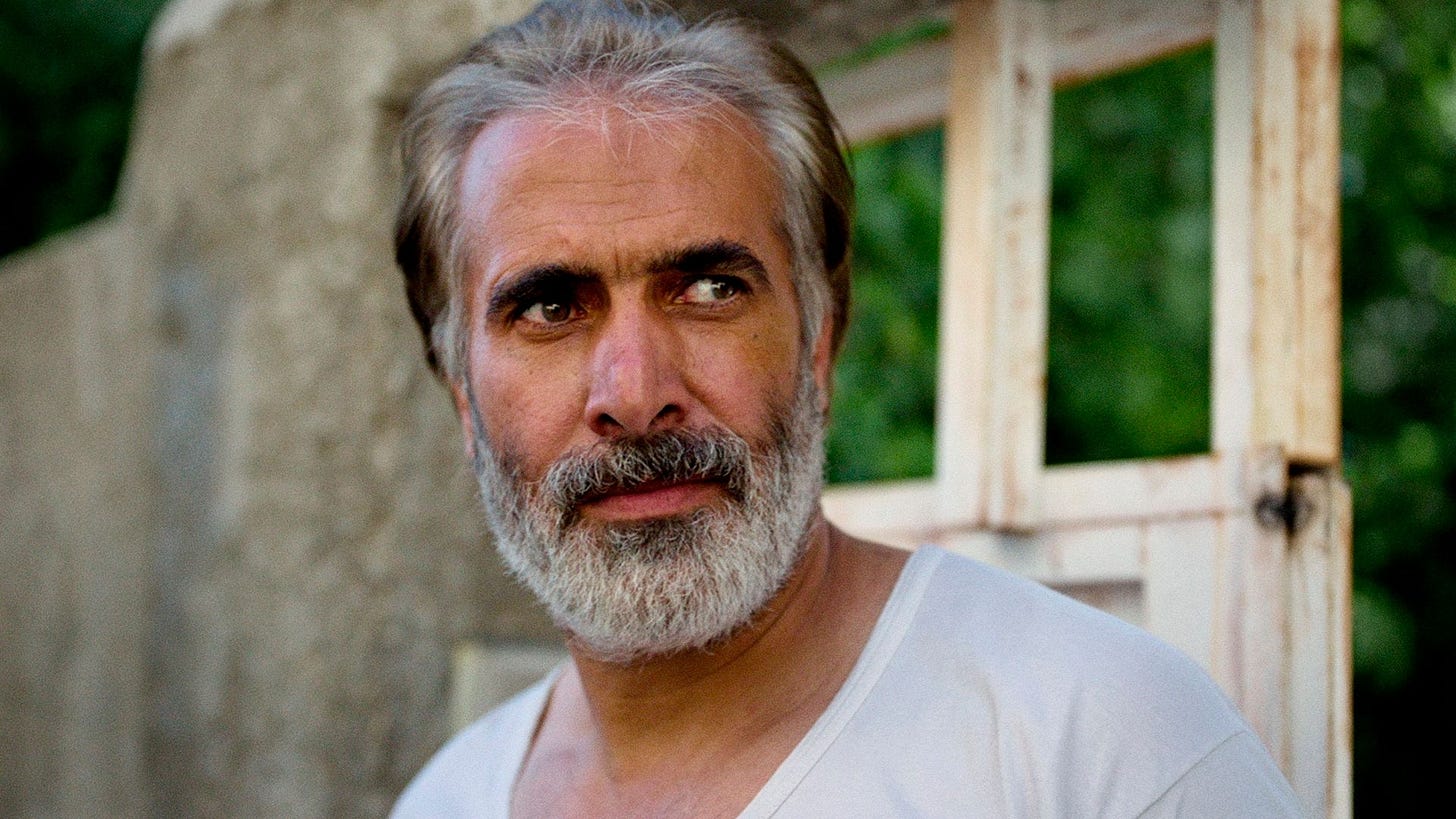 Ali Abbasi's riveting, true crime serial killer thriller recounts a crime spree in Iran that yielded 16 victims in the early 2000s. A Saeed Hanaei, a construction worker who feels the need to purge the Shiite hub of Mashhad, Iran of prostitutes, Mehdi Bajestani delivers a performance that mesmerizes as much as it terrifies and never flinches. His preferred mode of performing those cleansing acts is strangulation, and the violence, hard to take (big viewer trigger warning), is rendered with prolonged and disturbing intimacy—think Hitchcock's "Frenzy" (1972). After such deeds Saeed simply returns home to his family as if weary from a day's work. When the film shifts to the courtroom, the grabber is the throng of people in the street supporting Saeed as if a hero come home from the war.
8. Emily the Criminal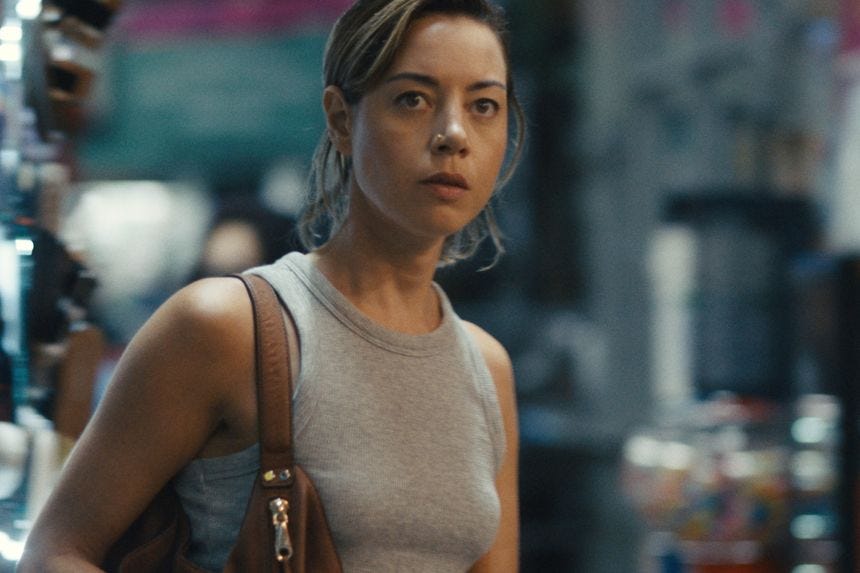 Aubrey Plaza, also currently starring in season two of "The White Lotus," is all-in as the titular Emily, an art school dropout with a criminal record, trying to get by via gig-work while drowning under a heap of student loan debt. What's a tough Jersey girl lost in LA to do when the closest she can get to her dream job is an internship that doesn't pay? The answer is credit card scams with some shady sorts; dreamers with their backs also up against the wall. Part of the nuanced character study's appeal is the complexity of Emily, who refuses to wear the label of victim no matter how frustrated she becomes, and when pushed, she's a can do, take no shit operator. The film's a first time effort by John Patton Ford, a name to watch for down the pike.
9. Triangle of Sadness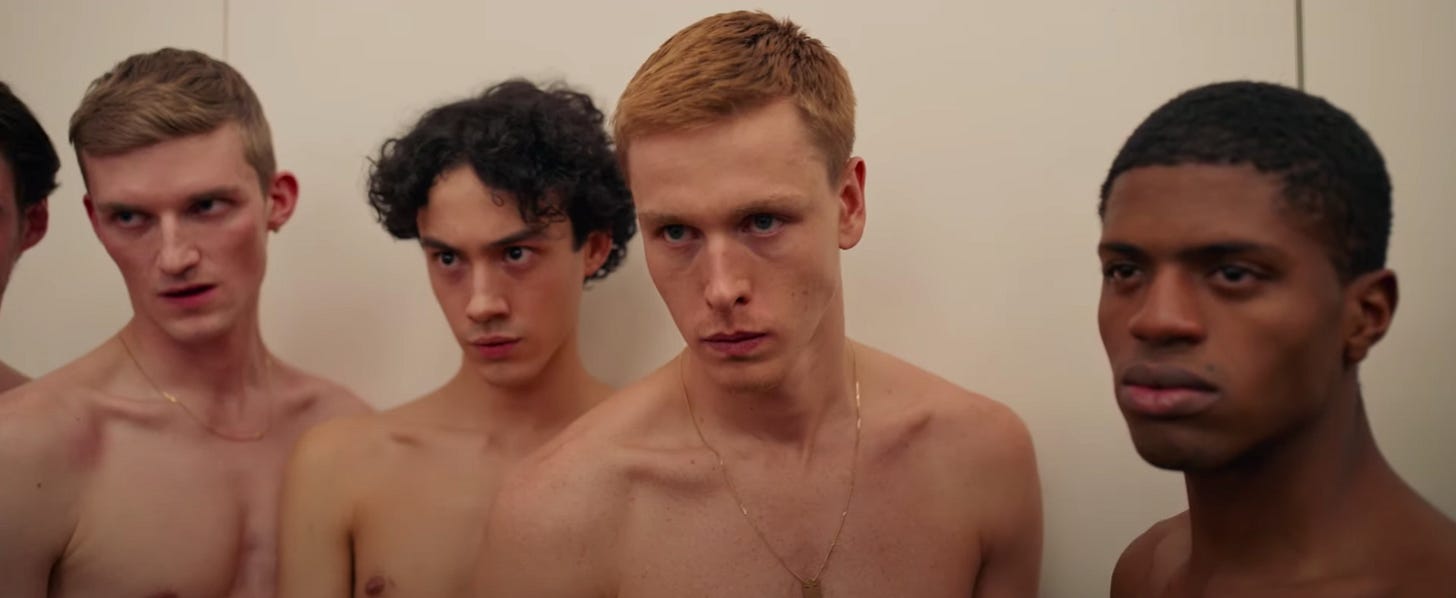 Ruben Östlund's Palme d'Or winner is a strange sojourn that doesn't quite click with the intense, quirky fury of his "Force Majeure" (2014) or "The Square" (2017). The film's told in three chapters, beginning with a bunch of young, shirtless male models aping for the lens in camaraderie but clear competition. We home in on one hunk named Carl (Harris Dickinson, "Where the Crawdads Sing") whose standoffish girlfriend, Yaya (Charlbi Dean, a young actor-model who died after filming) is a trending influencer who makes more money than he does and reminds him of it often. The couple gets to go on the luxury cruise that makes up Chapter 2, with Woody Harrelson in a boozy cameo as the Marxist captain (though it's Vicki Berlin, sporting a blonde pixie bob, who runs away with the film as the head steward). Chapter 3 takes us into "Lord of the Flies" territory with several of the boat's passengers and crew marooned on an island with head toilet cleaner Abigail (Dolly De Leon) holding the conch as the only one who knows how to forage and make fire. The reversal of power structures and gender roles, and the grim extremes to which folks go, take the dark comedy into provocative and unsettling places, though it hits some wildly inane snags along the way, including a dinner party right out of Monty Python's "The Meaning of Life" (1983). The title, as we're told by a talent agent, refers to the area between the nose and the forehead that expresses the title emotion.
10. Athena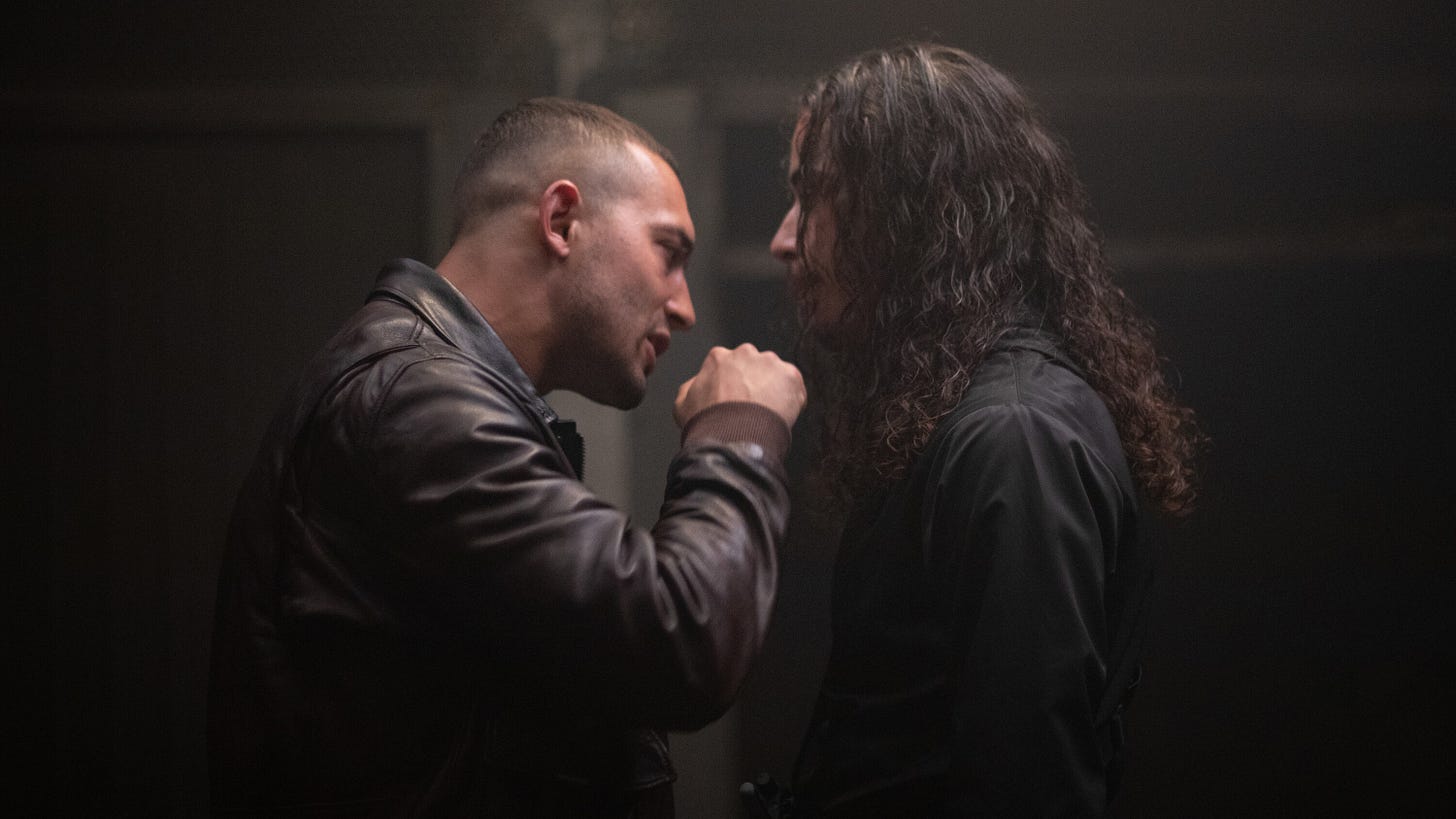 Romain Gavras' riotous ghetto thriller is something of a bristling bull both for its acrid texture and bravura filmmaking. Jaw-dropping in composition, the film contains a series of unbelievable long shots (even by "La La Land" standards) and essentially amounts to 90 minutes of social unrest inside a French housing development known as Athena. The name channels the god of war, and to the housing project war comes. The cause for so much violence is the death of an Algerian boy, purportedly by police. We begin with one of the boy's brothers Abdel (Dali Benssalah), a decorated soldier just back from a foreign mission, listening to a officials' press conference; the camera pivots and moves into the crowd, where another brother, Karim (charismatic, impressive newcomer Sami Slimane), hurls a Molotov cocktail at the podium, igniting a coordinated flash raid of the police station that feels like a scene out of John Carpenter's "Assault on Precinct 13" (1976). Karim and crew abscond with weapons and take a hostage back to Athena, where a prolonged siege ensues, ebbing and erupting with the balance and outcomes shaped by the actions of Abdel, Karim and a third, older brother Moktar (Ouassini Embarek), the projects' resident drug dealer, who all have very different agendas. The dynamics between the brothers and the bigger issues and prejudices amid raging war takes on the scope of Shakespearian tragedy. The apple doesn't fall far from the tree: Gavras, who cut his teeth shooting music videos (M.I.A.'s "Bad Girls"), is the son of filmmaker Costa-Gavras, who made a whole career out of political unrest with "State of Siege" (1972), "Z" (1969) and "Missing" (1982) among the many.
Close and in the hunt: S.S. Rajamouli's bold, three-hour-plus anti-colonial epic "RRR," Robert Egger's primal revenge quest "The Northman," "Top Gun: Maverick," the gorgeously shot documentary "All that Breathes" about two brothers trying to save small raptors in India, the Harvey Weinstein paper chase "She Said," Spielberg's nostalgic nod to his youth, "The Fabelmanns," the subtly lessoning "Turning Red," critic darling "Banshees of of Inisherin"and Charlotte Wells' arresting father and daughter getaway, "Aftersun."