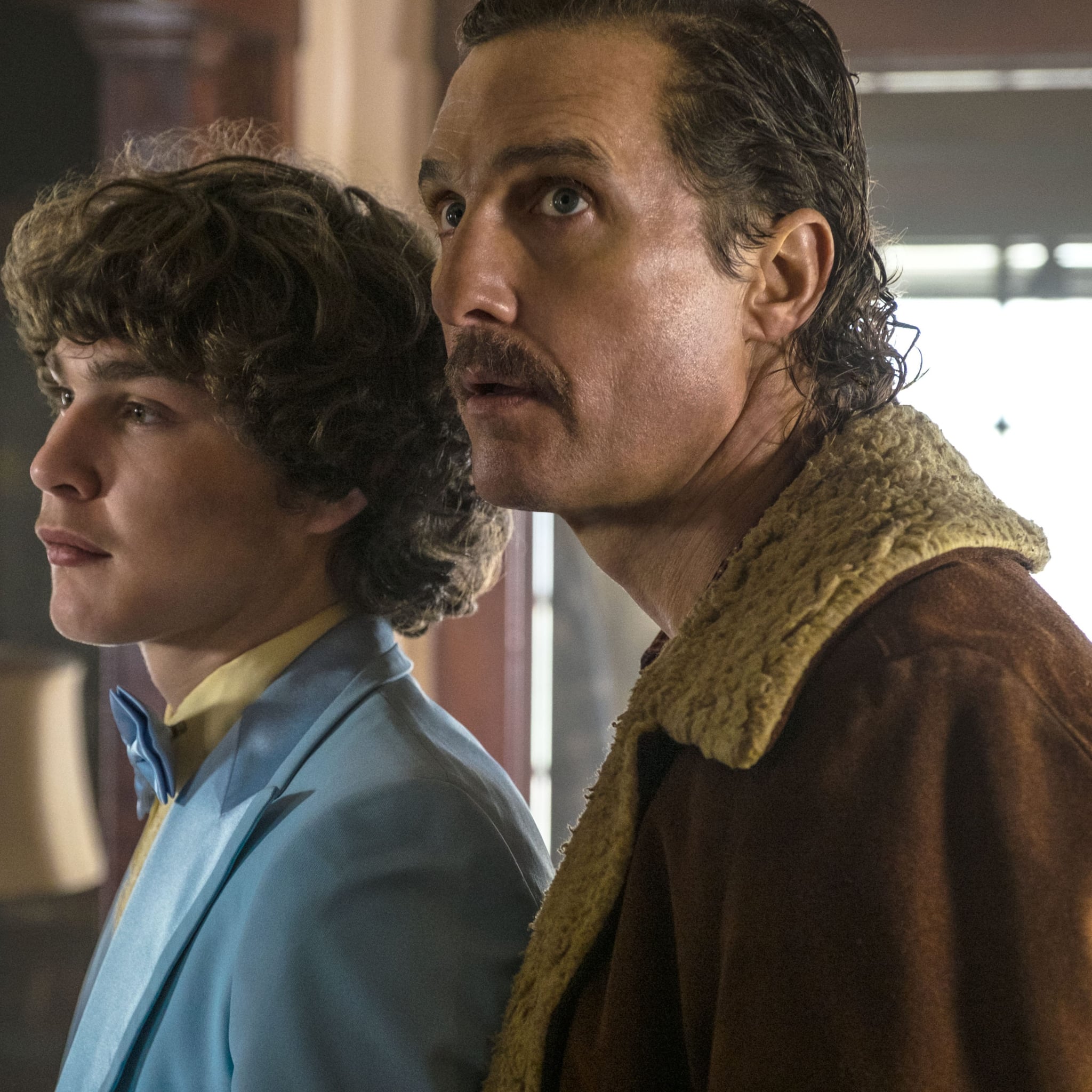 There's a whole lot of bristle and edge to "White Boy Rick," the true-life chronicle of Rick Wershe, a plucky street criminal who made front page news as a drug dealer and gun runner in crack-addicted Detroit. Sure, there were lots of other kingpins working the street during the desperate '80s, but Rick was barely 16 and – as the film has it – the only white kid trying to cut in. Rick was also an on-and-off again informant for the FBI, a move that ultimately proves less favorable than it did for local white guy Whitey Bulger.
If you were hoping "White Boy Rick" might be a Horatio Alger story propelled with shotgun shells like "Scarface," it's not. It's more a tale of desperation, poor choices and swimming against the current and, on a social level, an American tragedy, and there's a lot you want to like: the topographical audacity, trademark disco funk music, gritty street lingo and a wickedly impressive cast. But somehow "White Boy Rick" doesn't know how to deliver, or maybe it's just that hard to make a true-life criminal be sympathetic or compelling onscreen. Remember how highly anticipated "Black Mass" was, and how it fell short? Rick doesn't kill anyone here – not directly, anyway, though he does unload a gunny sack of AK-47s to a posse of trigger-happy gangbangers and later distributes heroin and crack. So there's that.
What "White Boy Rick" needs is a fix of character development and motivation. We have little idea why Rick grabs that satchel of guns from his dad initially and saunters into a kingpin's operation, inconspicuous as an elephant at a yoga retreat. It's a perfectly orchestrated and tense scene, but without a framework it wanes quickly thereafter – as does much of the film, as it achieves crescendo after crescendo only to return to flatness. It's no fault of new face Richie Merritt, who's convincing enough as the titular man-boy full of resolve and the capacity to pull the trigger, but a high reluctance to shoot first and think later. Strangely or perhaps poetically, Rick flows seamlessly from white to black. If you could imagine Gary Oldman's dreaded and grilled gangster in "True Romance" shot in the rump with a tranquilizer, you'd have the right approximation: far less cartoonish, but with the right amount of cred.
In the bigger social scope, the film's director, French-born Yann Demange, who got the British-Irish conflict down in "'71," feels only academically aware of the racial division in America, then and now. For such a monumental issue, it's tucked oddly and lazily in the corner. Not that it needs to be paraded out and a gong sounded every 30 seconds, but at the same time, given the title the lack of attendance feels negligent or naive at the least; "New Jack City" and "Boyz n the Hood" did with far greater verve and bite. Also looming large but not utilized to the fullest: the surrounding cast. Mathew McConaughey, replete with a mangy mullet as Rick's foundering dad, gets plenty of screen – he's clearly the banner name draw – but there's far too little face time for Bruce Dern's wonderfully cantankerous granddad and Bel Powley, so great in "Diary of a Teenage Girl" and nearly as good here as Rick's crack-addicted sister.
Overall "White Boy Rick" tries to posture itself as a cautionary fable, but there's no uptick. Crime doesn't pay, no matter your skin pigment.